GS 48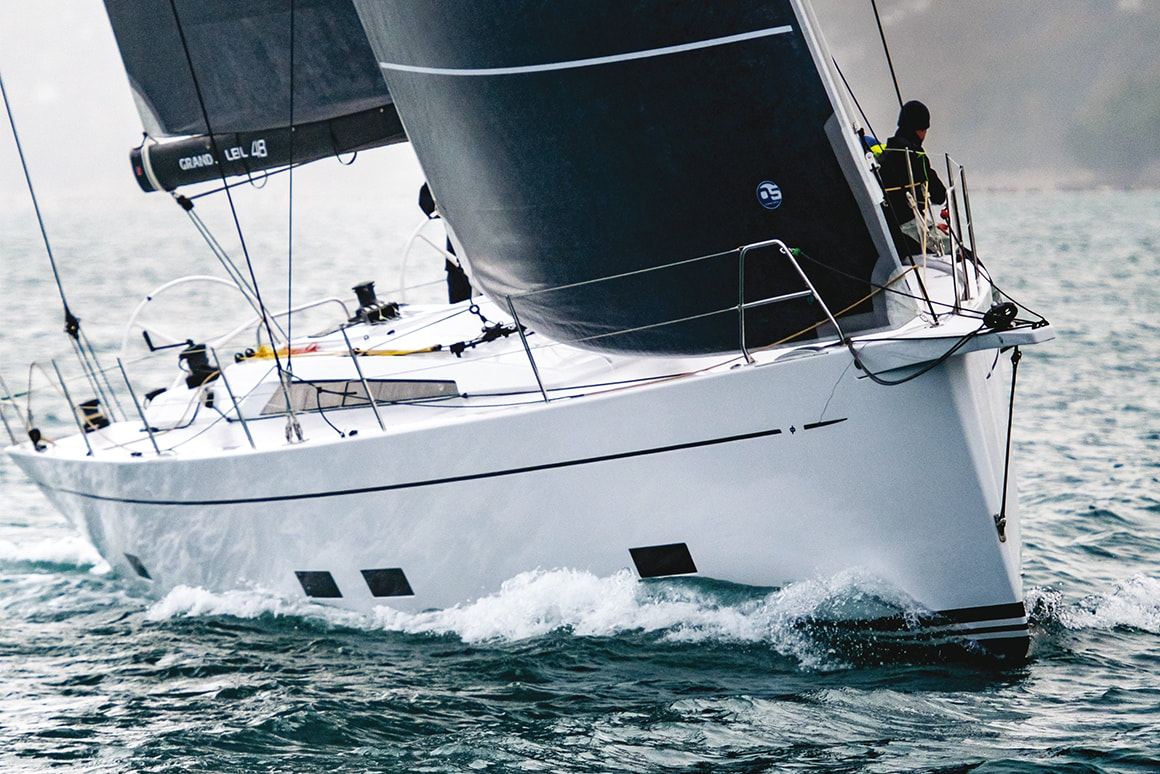 ​This fifteen meter speedster is available in a Race version and and Performance version that combines her with absolutely comfortable interior and a deck suitable for cruising.

The Race version has an absolutely competitive soul. Her deck plan is optimized for racing with rigid and light construction and interiors with super light furniture that can be dismantled in a few moves to reduce the weight of the boat and free up the interior spaces.

Hull lines studied in detail through CFD fluid dynamics, analysis for hull and appendages a FEM analysis for the distribution of loads.

The result is a Fast, rigid and light boat with choice of lamination material for the race version: epoxy, carbon or vinylepoxy.

​The Sail plan is powerful but easily manageable.