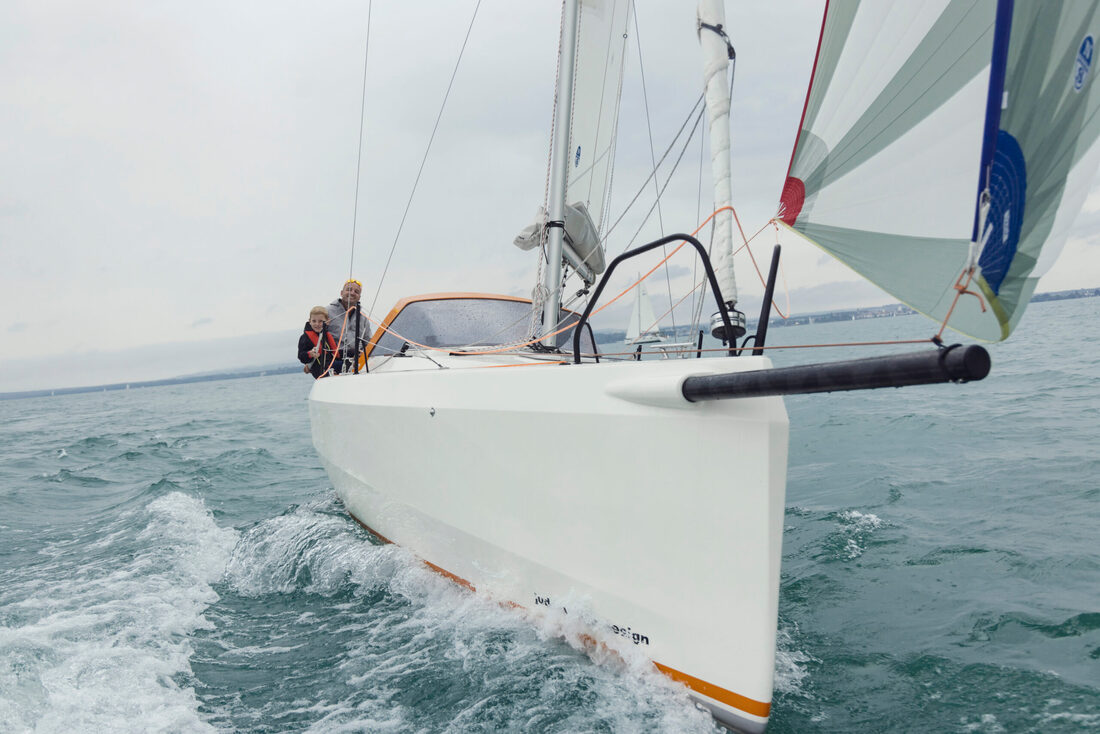 Owning a BENTE means appreciating and enjoying something special, while breaking through boundaries and conventions. Every time you head out on the water.
To be inspiringly different – this is not just an unambiguous statement, but also a philosophy that consistently guides our thoughts and actions. It requires a clear head, fresh ideas – and the courage to follow the wind in your sails instead of the mainstream.
A BENTE is more than "just" a yacht. It is also a living space and a haven of leisure for sailors with widely varying requirements. Do you want to simply relax and let your thoughts run free in the sunshine? Or use the fresh breeze to improve your sailing skills? Whatever you choose to do, with the BENTE it becomes a pleasure. Naturally, there are also plenty of comfortable details and convenient solutions to make life on board as pleasant as possible. Want to cook some fresh pasta for a hearty meal? Or perhaps just enjoy the sunset with a chilled aperitif? Whatever floats your boat.
In the international yachting scene, the name judel/vrolijk stands for unique design concepts as well as well-balanced, innovative boat constructions with excellent sailing characteristics. Avoiding the same old familiar choices – and replacing them with something new and surprising – this is the philosophy that makes BENTE so special. And you can see it, feel it – and experience it on the water.
A BENTE is easily handled. A beginner will find it just as just easy to safely control by an experienced skipper or a race crew. This makes the Bente ideal as a daysailer, tacer, sail trainer a cruising boat. A host of innovative and practical features; everything you need for relexed and easy sailing.

The distinctive dodger (fixed sprayhood), which can be customised in optional colours, is certainly a defining BENTE design feature. However, above all, it also gives you greater freedom of movement and a clear view of all halyards, sheets and reefing lines. In addition, the dodger allows unrestricted headroom in the area of the companionway and provides plenty of daylight below deck. Last but not least, its ergonomically and aerodynamically shaped windscreen ensures that the cockpit stays dry for a long time in choppy seas.