GS65LC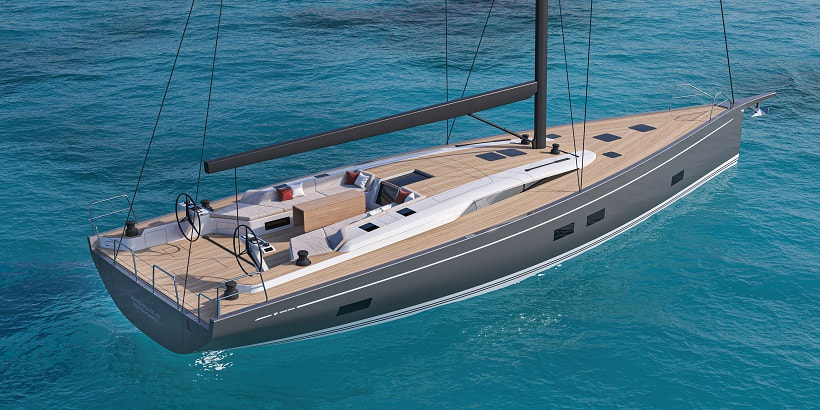 The new Grand Soleil 65 is the second model in the over 60-foot range of Grand Soleil Yachts. and the Long Cruise is for bluewater cruising lovers.

These top-tier talents, combined with the shipyard

'

s five decades of boatbuilding expertise, ensure the highest quality standards in design and construction of the new Grand Soleil 65: a model developed around the needs of owners who appreciate a made-to-measure approach.

Grand Soleil 65 is designed to respect the marine environment in which it sails. The materials and construction methods implied yield low environmental impact and a high degree of recyclability.

The hull is made by infusing epoxy-based vacuum vinylester resin into biaxial fiberglass and unidirectional carbon fabrics for a light, rigid and robust structure. The longitudinal and transverse structures and the load-bearing areas of the hull are laminated in fiberglass and stiffened with unidirectional carbon reinforcements. All the construction processes and onboard systems are tested and certified according to the most stringent quality controls.

In terms of sail plan, the mast is positioned far back to maximize the size of the fore triangle. The distribution of the sail areas allows excellent aerodynamic efficiency while maintaining a relatively low centre of effort with a consequent reduction of heel.

A single rudder blade and inverted T-shaped fin were selected for the underwater appendages. The single rudder offers the best compromise between maneuverability and performance in various conditions.

The overall design and the material palettes give off a cool Italian vibe with interior styling that is welcoming, contemporary and elegant.

The first model of Grand Soleil 65, Long Cruise version, will be launched and presented as a World première at Cannes Yachting Festival 2023.